I really like the way the author Catherine Fisher writes. A blend between Madeline L'Engle, J.K. Rowling, and Cornelia Funke, her style is incredible. I was looking up the release date for my favorite series of hers - the
Chronoptika
series - and I found out that the 4th book in the quartet had already been published. It is called '
The Speed of Darkness
', and it is the conclusion to the group. The first book is called '
Obsidian Mirror
', and it is AMAZING. Please look into the novels; they're a great read.
Here is the cover of '
The Speed of Darkness
'.
Here are all of the other covers in the series; be on the lookout for them!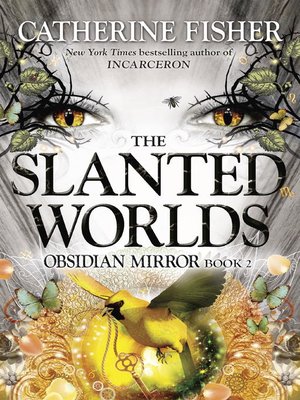 The books were originally published like this, with '
The Box of Red Brocade
' being republished as '
The Slanted Worlds
' later on.
Here is a picture of the original cover for '
The Slanted Worlds
':