For the eight day of the countdown, since I am going to the new Star Wars movie, I am posting 5 Darth Vader Christmas memes. May the force be with you!
1. When Vader's on the naughty list . . .
2. The present feeler (come on, though, we all have those people in our family who just can't wait!)
3. Starbucks, really . . .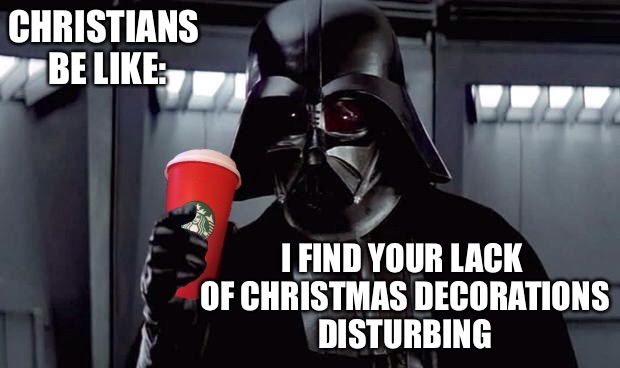 4. Wow. Just wow.
5. Nobody rocks that kitten sweater like Vader!
Again, Happy Holidays and Season's Greetings. Until next time!